PROVAC® ULTRA SONIC VALVES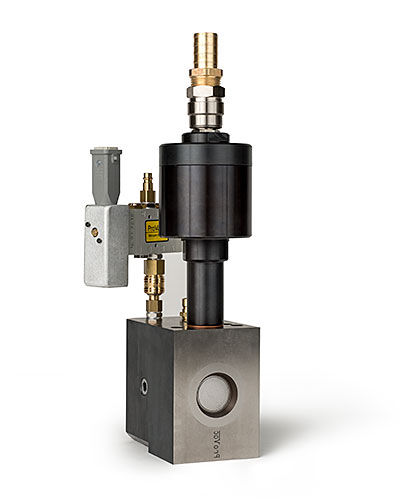 Piloted by the Diecasting Machine
Huge power – Low price
Evacuation of a new dimension, more than 4 big chill-vents together
Huge power and still incredibly compact in size
Fewer parts than other valves and reduced maintenance
Robust and reliable for years
Beyond reach for any other valve for value and performance
For diecasting machines of 6'000 – 45'000 kN
The ProVac® Ultra SONIC vacuum-valve is another milestone of the succes-story of ProVac® Ultra Valves piloted by the diecasting machine.
This valve type with international patents for the novel design of construction and mechanism is piloted by a programed signal from the diecasting machine sent to the electro-pneumatic ProVac®HS-Valvepilot. The valve will close accurately again and again within milliseconds.
The ProVac® Ultra SONIC valve only needs a runner-plate on the mobile side of the die which may by made in your works or supplied by VDS on request. Your diecaster will appreciate its extreme reliability and robust long-life-mechanism increasing his productivity and lowering the maintenance-cost, and your purchaser will like the added value at an attractive price.
Available in standard sizes or "tailor-made" responding to your specific needs.
Quality, Creativity, Efficiency. Genously simple. Know-How… For You!